We invite the leading boutique travel and event professionals to join the first virtual show with 3-D interactive booths. As an exhibitor, you will have access to a network of trusted and pre-qualified travel enthusiasts and potential clients who are starved for new experiences, new discoveries and adventure.
Digital branding promoted throughout the website and campaign materials until the next virtual edition.
Access to the profiles of every buyer in full detail and use our AI to find out the profiles that are right for you.
Dedicated 2-D and 3-D space to showcase your videos, your photos, bios, content, and links to your social media platforms and websites that will stay live until the next virtual edition.
Embed, share and promote your unique 3-D virtual interactive booth in all media platform or website of your choice!
Mass distribution of your promotional video and social links to every participant — organizers, exhibitors, and visitors — until the next virtual edition.
See all the Benefits of BASIC Exhibitor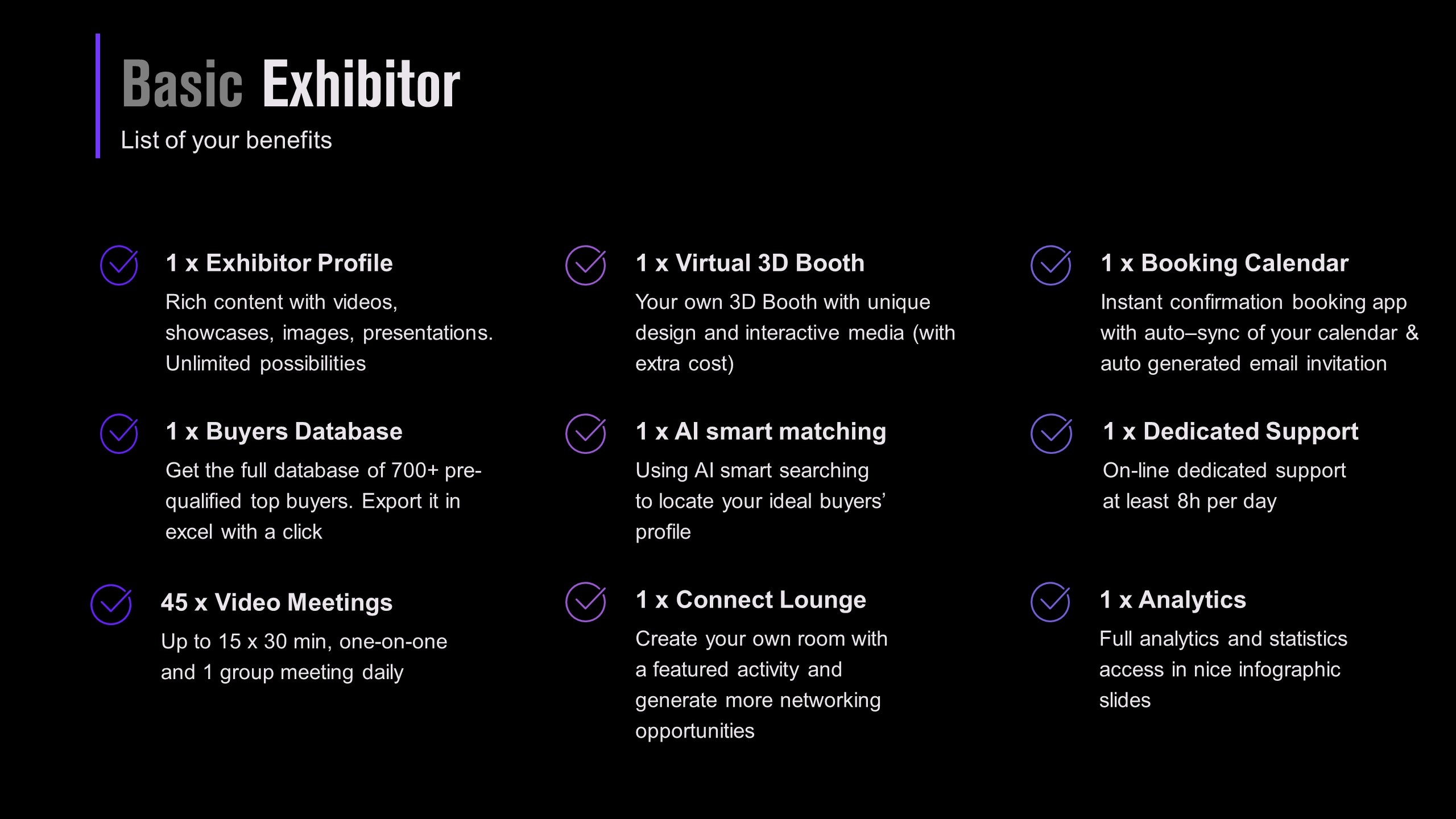 See all the Benefits of PREMIUM Exhibitor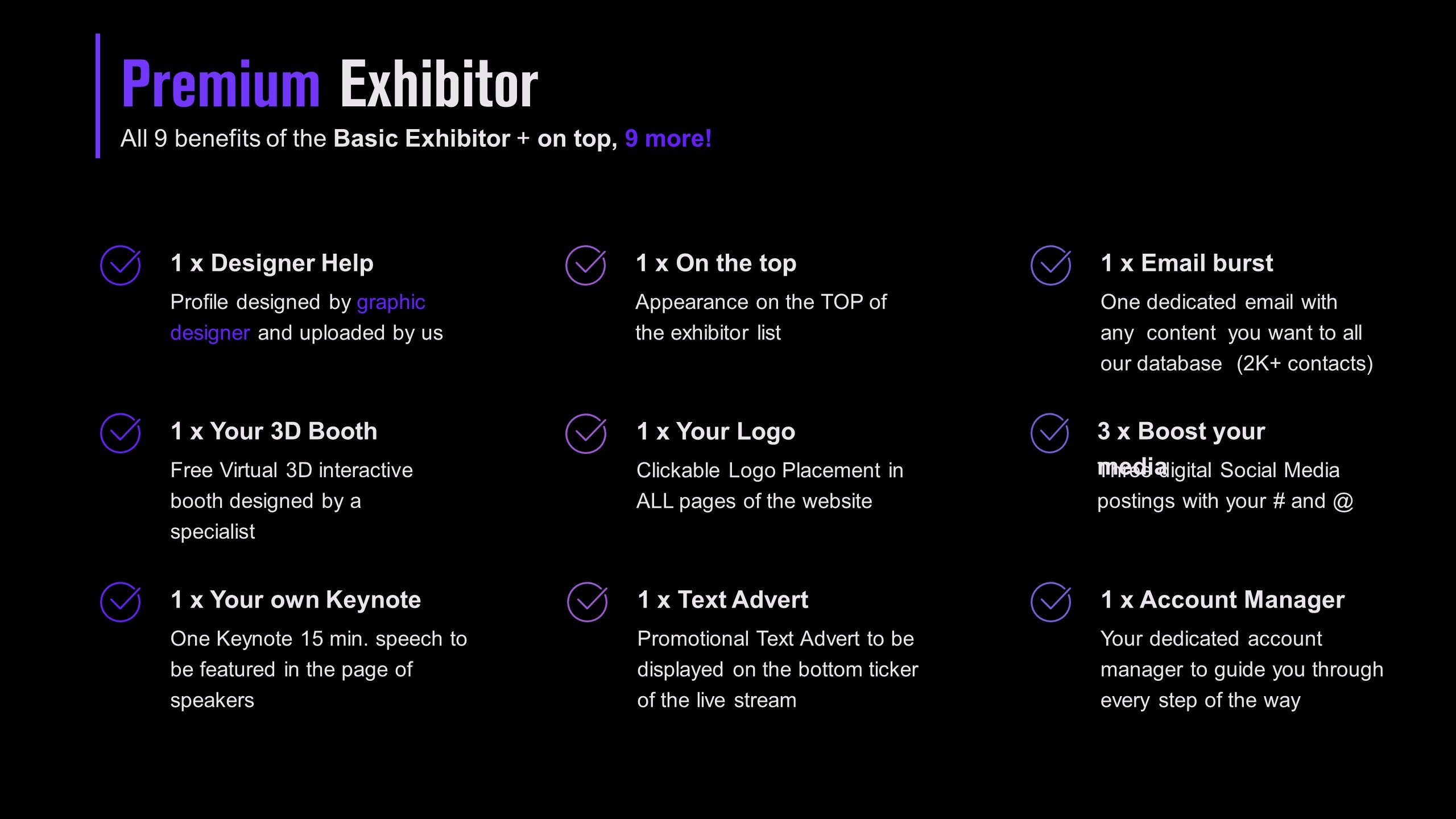 Order your 3-D booth now!