Creven Destination Management South Korea
South Korea

Who we are
Creven Destination Management is a full-service Destination Management Company (DMC) based in Seoul, South Korea. We are the professional services destination management and special events company to serve clients with international, domestic, incentive and corporate meeting requests, from all around the world.
Creven Destination Management was created with the aspiration to make visitors feel and understand the culture of South Korea in a unique and authentic way.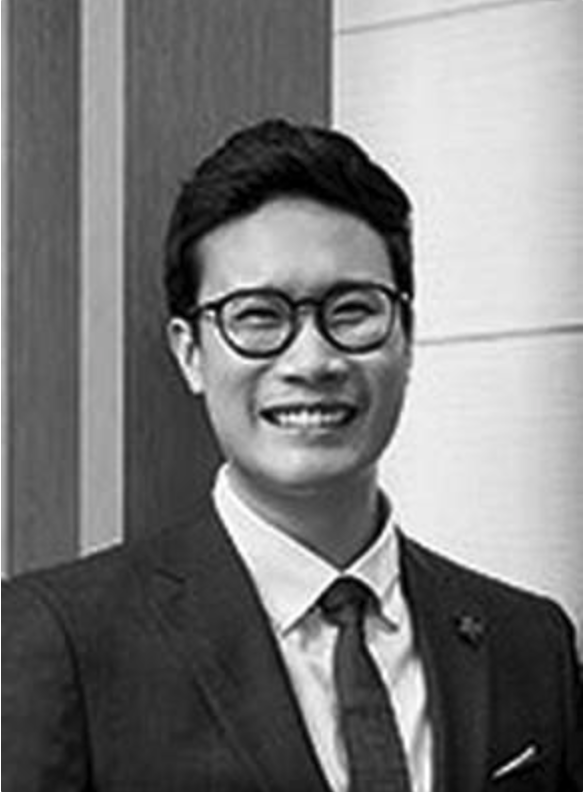 June Kim
What we do
Creven Destination Management works as a value creator and innovator for our clients. With deep knowledge of South Korea and good understanding of our clientele's needs, we deliver high quality, integrated services that blend different cultural backgrounds in inspirational and revolutionary ways.
We want you to be inspired from South Korea in ways that you have never done before, experiencing places where miracles have been done, where survivors live. With Creven Destination Management, you get to know the Korean Culture with all five senses!
We are specialized in Corporate Meetings, Groups and Incentives, Luxury & Tailor-made FIT, VIP Travel, Special Interest Travel, as well as Private Events including:
Theme Development
Hotel Procurement
Venue Scouting
Logistics
Meeting and Event Management (AV, SI, Lighting, and Branding)
Personnel
Tour Arrangement & Visits (Team Building activities)
F&B Management, Catering
Services
Conferences
Corporate Travel
Destination Management Company
Event Management Company
Leisure Travel
Local Experiences
Luxury Travel
Meetings & Incentives
On line Travel Services
Private Transfers
Technology
Weddings
Check out our Presentation
Array
(
    [ID] => 7734
    [id] => 7734
    [title] => Screen Shot 2020-04-23 at 12.47.36 AM
    [filename] => Screen-Shot-2020-04-23-at-12.47.36-AM.png
    [filesize] => 260701
    [url] => https://beyondexperience.show/wp-content/uploads/2020/04/Screen-Shot-2020-04-23-at-12.47.36-AM.png
    [link] => https://beyondexperience.show/exhibitors/creven-destination-management-south-korea/screen-shot-2020-04-23-at-12-47-36-am/#main
    [alt] => 
    [author] => 161
    [description] => 
    [caption] => 
    [name] => screen-shot-2020-04-23-at-12-47-36-am
    [status] => inherit
    [uploaded_to] => 7721
    [date] => 2020-04-22 15:47:54
    [modified] => 2020-04-22 15:47:54
    [menu_order] => 0
    [mime_type] => image/png
    [type] => image
    [subtype] => png
    [icon] => https://beyondexperience.show/wp-includes/images/media/default.png
    [width] => 3212
    [height] => 1728
    [sizes] => Array
        (
            [thumbnail] => https://beyondexperience.show/wp-content/uploads/2020/04/Screen-Shot-2020-04-23-at-12.47.36-AM-150x150.png
            [thumbnail-width] => 150
            [thumbnail-height] => 150
            [medium] => https://beyondexperience.show/wp-content/uploads/2020/04/Screen-Shot-2020-04-23-at-12.47.36-AM-300x161.png
            [medium-width] => 300
            [medium-height] => 161
            [medium_large] => https://beyondexperience.show/wp-content/uploads/2020/04/Screen-Shot-2020-04-23-at-12.47.36-AM-768x413.png
            [medium_large-width] => 768
            [medium_large-height] => 413
            [large] => https://beyondexperience.show/wp-content/uploads/2020/04/Screen-Shot-2020-04-23-at-12.47.36-AM-1024x551.png
            [large-width] => 1024
            [large-height] => 551
            [1536x1536] => https://beyondexperience.show/wp-content/uploads/2020/04/Screen-Shot-2020-04-23-at-12.47.36-AM-1536x826.png
            [1536x1536-width] => 1536
            [1536x1536-height] => 826
            [2048x2048] => https://beyondexperience.show/wp-content/uploads/2020/04/Screen-Shot-2020-04-23-at-12.47.36-AM-2048x1102.png
            [2048x2048-width] => 2048
            [2048x2048-height] => 1102
            [blog_post_img] => https://beyondexperience.show/wp-content/uploads/2020/04/Screen-Shot-2020-04-23-at-12.47.36-AM-500x450.png
            [blog_post_img-width] => 500
            [blog_post_img-height] => 450
            [speaker_bio_img] => https://beyondexperience.show/wp-content/uploads/2020/04/Screen-Shot-2020-04-23-at-12.47.36-AM-400x500.png
            [speaker_bio_img-width] => 400
            [speaker_bio_img-height] => 500
            [presentation_img] => https://beyondexperience.show/wp-content/uploads/2020/04/Screen-Shot-2020-04-23-at-12.47.36-AM-300x250.png
            [presentation_img-width] => 300
            [presentation_img-height] => 250
            [showcase_img] => https://beyondexperience.show/wp-content/uploads/2020/04/Screen-Shot-2020-04-23-at-12.47.36-AM-320x250.png
            [showcase_img-width] => 320
            [showcase_img-height] => 250
            [blog-default] => https://beyondexperience.show/wp-content/uploads/2020/04/Screen-Shot-2020-04-23-at-12.47.36-AM-806x300.png
            [blog-default-width] => 806
            [blog-default-height] => 300
            [team_member_thumb] => https://beyondexperience.show/wp-content/uploads/2020/04/Screen-Shot-2020-04-23-at-12.47.36-AM-300x200.png
            [team_member_thumb-width] => 300
            [team_member_thumb-height] => 200
            [team_member_header] => https://beyondexperience.show/wp-content/uploads/2020/04/Screen-Shot-2020-04-23-at-12.47.36-AM-1160x624.png
            [team_member_header-width] => 1160
            [team_member_header-height] => 624
        )

)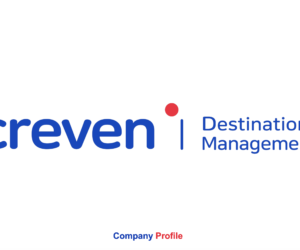 Company Profile
Book a meeting with Creven Destination Management South Korea
You must be logged in to get in touch with Creven Destination Management South Korea