Andorra

Who we are
Eventhalia is the Destination Management Company for Andorra and Barcelona.
Eventhalia starts in 2011 with the idea of promoting the tiny sovereign country of the Principality of Andorra to the MICE sector, as a high-quality destination for incentive, leisure tourism and events. Andorra is one of the oldest and smallest countries in Europe, with a privileged location on the Pyrenees Mountains. The region offers a wide range of outdoor, gastronomic and adventure activities in winter and summer.
The Principality is mostly known amongst most Europeans as a financial centre and as a prime ski destination, with easy reach access from Barcelona or Toulouse. However, its wide hotel offering, incentive services and convention centres, welcome visitors all year-round looking for high quality MICE travel experiences.
The logic evolution to our project has been the expansion of our DMC services to Barcelona. Here we organise with expert know-how professional tailor-made incentive tours, group travel and incoming services for our international partners.
Eventhalia stands for quality travel, creative ideas, and professionalism.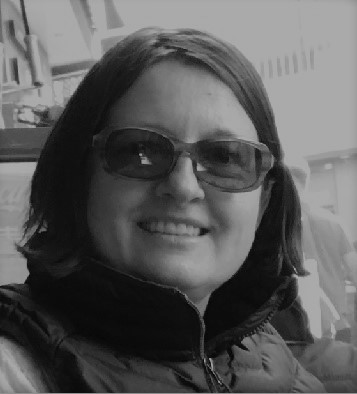 Karina Kabus
What we do
We specialise in organising custom designed groups, incentive corporate travel and event organisation by providing incoming services to our international customers coming to our destination.
We offer exceptional incentive tours in prestigious hotels and at special venues with creative individual programmes, allowing us to make your ideas reality and meet and exceed your expectations.
We organise activities all year-round: exciting winter and summer attractions to suit all interests, either sport and adrenaline activities, or gourmet tours, cultural breaks, relax and leisure trips, and luxury or unusual stays in unforgettable locations.
Our international and multilingual team, with many years' experience in the incentive industry and business travel, will professionally guide you from the beginning with creative ideas and know-how with wide insider knowledge about the destination. With us there are no language barriers – we speak your language and the language of the destination where we work.
Contact us for an individual programme tailored made to suit your needs  – Eventhalia is your local partner that you can rely on.
Services
Corporate Travel
Destination Management Company
Event Management Company
Events
Leisure Travel
Local Experiences
Meetings & Incentives
Check out our Presentation
Array
(
    [ID] => 8102
    [id] => 8102
    [title] => eventhalia-logo-cover
    [filename] => logo-cover-scaled.jpg
    [filesize] => 639639
    [url] => https://beyondexperience.show/wp-content/uploads/2020/04/logo-cover-scaled.jpg
    [link] => https://beyondexperience.show/exhibitors/eventhalia/logo-cover/#main
    [alt] => Eventhalia_cover
    [author] => 179
    [description] => 
    [caption] => 
    [name] => logo-cover
    [status] => inherit
    [uploaded_to] => 8025
    [date] => 2020-04-25 11:45:57
    [modified] => 2020-04-25 11:46:24
    [menu_order] => 0
    [mime_type] => image/jpeg
    [type] => image
    [subtype] => jpeg
    [icon] => https://beyondexperience.show/wp-includes/images/media/default.png
    [width] => 2560
    [height] => 1925
    [sizes] => Array
        (
            [thumbnail] => https://beyondexperience.show/wp-content/uploads/2020/04/logo-cover-150x150.jpg
            [thumbnail-width] => 150
            [thumbnail-height] => 150
            [medium] => https://beyondexperience.show/wp-content/uploads/2020/04/logo-cover-300x226.jpg
            [medium-width] => 300
            [medium-height] => 226
            [medium_large] => https://beyondexperience.show/wp-content/uploads/2020/04/logo-cover-768x577.jpg
            [medium_large-width] => 768
            [medium_large-height] => 577
            [large] => https://beyondexperience.show/wp-content/uploads/2020/04/logo-cover-1024x770.jpg
            [large-width] => 1024
            [large-height] => 770
            [1536x1536] => https://beyondexperience.show/wp-content/uploads/2020/04/logo-cover-1536x1155.jpg
            [1536x1536-width] => 1536
            [1536x1536-height] => 1155
            [2048x2048] => https://beyondexperience.show/wp-content/uploads/2020/04/logo-cover-2048x1540.jpg
            [2048x2048-width] => 2048
            [2048x2048-height] => 1540
            [blog_post_img] => https://beyondexperience.show/wp-content/uploads/2020/04/logo-cover-500x450.jpg
            [blog_post_img-width] => 500
            [blog_post_img-height] => 450
            [speaker_bio_img] => https://beyondexperience.show/wp-content/uploads/2020/04/logo-cover-400x500.jpg
            [speaker_bio_img-width] => 400
            [speaker_bio_img-height] => 500
            [presentation_img] => https://beyondexperience.show/wp-content/uploads/2020/04/logo-cover-300x250.jpg
            [presentation_img-width] => 300
            [presentation_img-height] => 250
            [showcase_img] => https://beyondexperience.show/wp-content/uploads/2020/04/logo-cover-320x250.jpg
            [showcase_img-width] => 320
            [showcase_img-height] => 250
            [blog-default] => https://beyondexperience.show/wp-content/uploads/2020/04/logo-cover-806x300.jpg
            [blog-default-width] => 806
            [blog-default-height] => 300
            [team_member_thumb] => https://beyondexperience.show/wp-content/uploads/2020/04/logo-cover-300x200.jpg
            [team_member_thumb-width] => 300
            [team_member_thumb-height] => 200
            [team_member_header] => https://beyondexperience.show/wp-content/uploads/2020/04/logo-cover-1160x872.jpg
            [team_member_header-width] => 1160
            [team_member_header-height] => 872
        )

)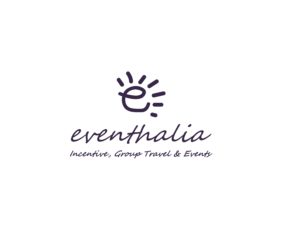 Incentive in the Principality of Andorra
Our showcase
Book a meeting with Eventhalia
You must be logged in to get in touch with Eventhalia