Morocco

Who we are
We love what we do.
We are expert in what we do with a deep local knowledge.
We give you the best support and advice.
Our philosophy is to amaze our clients by offering unique experiences!!
Our dedicated Meetings and Events team have a wealth of experience arranging conferences, meetings, incentives and seminars.
From the venue to the audiovisual equipment, we can organize your individual events to your specific requirements.
We work with an extensive list of venues and hold key relationships with event suppliers. With creativity at the heart of our essence, we challenge ourselves to provide the most unique, unusual and exciting events.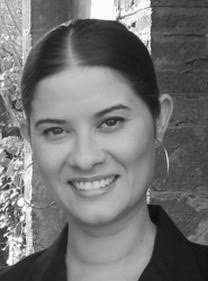 Lachani Chama
What we do
Eventrip is an event company specializing in designing unforgettable experiences and sophisticated events
We are specialized in the organization of  :
Incentives & seminars
Conferences, events & conventions
Product Launches
Team building activities
And many more
We offer companies the assistance in delegate management, venue procurement, and event production. From sales conferences and award ceremonies to product launches and gala receptions
Eventrip team will work alongside you to understand your aims – offering a personal service and creating inspirational events to achieve your objectives and exceed your expectations, all within budget!
Services
Corporate Travel
Destination Management Company
Event Management Company
Events
Leisure Travel
Luxury Travel
Meetings & Incentives
Unique Experiences
Weddings
Check out our Presentation
Array
(
    [ID] => 7592
    [id] => 7592
    [title] => cover
    [filename] => cover.jpg
    [filesize] => 285833
    [url] => https://beyondexperience.show/wp-content/uploads/2020/04/cover.jpg
    [link] => https://beyondexperience.show/exhibitors/eventrip/cover-8/#main
    [alt] => 
    [author] => 153
    [description] => 
    [caption] => 
    [name] => cover-8
    [status] => inherit
    [uploaded_to] => 7565
    [date] => 2020-04-21 19:33:08
    [modified] => 2020-04-21 19:33:08
    [menu_order] => 0
    [mime_type] => image/jpeg
    [type] => image
    [subtype] => jpeg
    [icon] => https://beyondexperience.show/wp-includes/images/media/default.png
    [width] => 1280
    [height] => 1280
    [sizes] => Array
        (
            [thumbnail] => https://beyondexperience.show/wp-content/uploads/2020/04/cover-150x150.jpg
            [thumbnail-width] => 150
            [thumbnail-height] => 150
            [medium] => https://beyondexperience.show/wp-content/uploads/2020/04/cover-300x300.jpg
            [medium-width] => 300
            [medium-height] => 300
            [medium_large] => https://beyondexperience.show/wp-content/uploads/2020/04/cover-768x768.jpg
            [medium_large-width] => 768
            [medium_large-height] => 768
            [large] => https://beyondexperience.show/wp-content/uploads/2020/04/cover-1024x1024.jpg
            [large-width] => 1024
            [large-height] => 1024
            [1536x1536] => https://beyondexperience.show/wp-content/uploads/2020/04/cover.jpg
            [1536x1536-width] => 1280
            [1536x1536-height] => 1280
            [2048x2048] => https://beyondexperience.show/wp-content/uploads/2020/04/cover.jpg
            [2048x2048-width] => 1280
            [2048x2048-height] => 1280
            [blog_post_img] => https://beyondexperience.show/wp-content/uploads/2020/04/cover-500x450.jpg
            [blog_post_img-width] => 500
            [blog_post_img-height] => 450
            [speaker_bio_img] => https://beyondexperience.show/wp-content/uploads/2020/04/cover-400x500.jpg
            [speaker_bio_img-width] => 400
            [speaker_bio_img-height] => 500
            [presentation_img] => https://beyondexperience.show/wp-content/uploads/2020/04/cover-300x250.jpg
            [presentation_img-width] => 300
            [presentation_img-height] => 250
            [showcase_img] => https://beyondexperience.show/wp-content/uploads/2020/04/cover-320x250.jpg
            [showcase_img-width] => 320
            [showcase_img-height] => 250
            [blog-default] => https://beyondexperience.show/wp-content/uploads/2020/04/cover-806x300.jpg
            [blog-default-width] => 806
            [blog-default-height] => 300
            [team_member_thumb] => https://beyondexperience.show/wp-content/uploads/2020/04/cover-300x200.jpg
            [team_member_thumb-width] => 300
            [team_member_thumb-height] => 200
            [team_member_header] => https://beyondexperience.show/wp-content/uploads/2020/04/cover-1160x1160.jpg
            [team_member_header-width] => 1160
            [team_member_header-height] => 1160
        )

)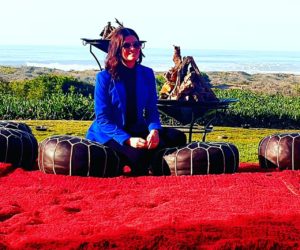 Eventrip presentation
Our showcase
Book a meeting with Eventrip
You must be logged in to get in touch with Eventrip