Cooking a traditional Aglione pasta dish live with a local Tuscan Family!
Open for Booking!
What to expect
Buongiorno! Welcome in our family!
During the cooking session, we will make a check of ingredients and start cooking together.
The class is focused on one of the Tuscan signature dishes of our tradition: "PICI ALL'AGLIONE".
A simple first course where the main ingredient is the "Aglione", a variety of garlic belonging to the Slow Food Presidium with a less marked taste, more delicate than the other types of garlic.
In about 90 minutes from scratch the meal will be ready on the table. Cooking together is a fun step by step process, we don't just give you instructions but we will talk about the roots of traditional ingredients and how some recipes became cornerstones of the Tuscan life.
The event will be LIVE!
SEE the 1-minute trailer
---
PRICES start as of 28 EUR pp for the BASIC version and 130 EUR pp for the PREMIUM version .
Please contact us for an offer.
---
More Info
As you book our experience you will receive the shopping list and kitchen items list necessary for the preparation.
After introducing with all participants we make a a check list and start cooking, in less than 2 hours our meal will be ready, in time to enjoy our work at the table.
OUR TUSCAN FAMILY
MAMMA GIUSEPPINA
She never attended any cooking school – although she opened one! She learned to cook from her Sicilian mother and aunt, and refined her culinary skills working in restaurants throughout Tuscany expanding her repertoire to include an extensive array of regional cuisines. Today, she runs a highly successful cooking school southeast of Florence and offers cooking lessons for groups large and small.
LUCA , IL FIGLIO MINORE
Luca, Giuseppina's youngest son, has studied in Siena and Florence for over ten years, earning a degree at the University of Florence in enology and viticulture.
ANTONELLA, LA MOGLIE DI SIMONE
Antonella, Simone's wife, was born and grew up in the hot and welcoming south of Italy, until she left to study in the University of Siena.
Organizer Info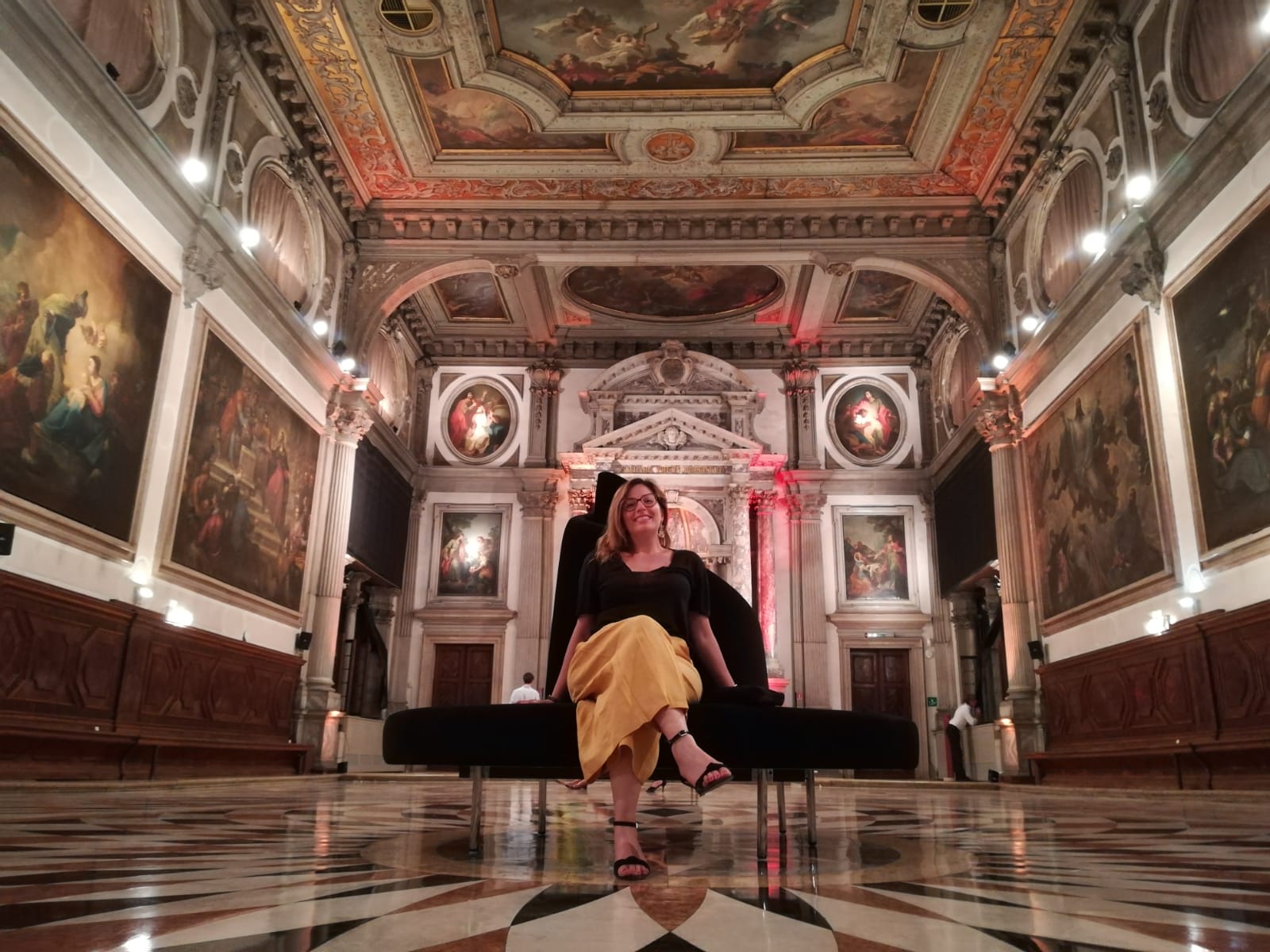 ALICE CONTIERO
I'm ALICE CONTIERO, an enthusiastic Venetian!
I have been working in tourism since I was 18 years old
Today at 40 years old, I am the genarl mangera of a DMC with 15 tourism professionals , and I am happy to bring my experience and passion in every trip that I create tailored for my special customers. No limit to the imagination, incredible experiences, exquisite food, art and culture that await you in my beautiful Italy.
Book Your Seat for Cooking a traditional Aglione pasta dish live with a local Tuscan Family!
You must be logged in order to book a seat for the event.